The official first day of Fall is September 22. But, because preparing for cold weather can take time and a lot of effort, we wanted to share a list to help get started this season:
Ultimate 8 Fall Home Maintenance Tips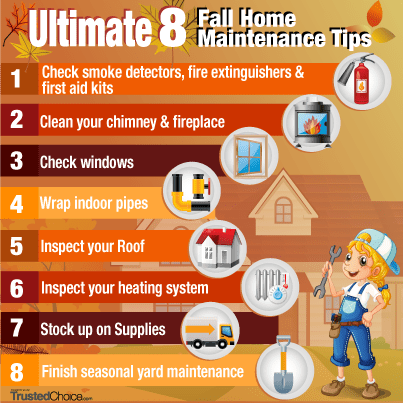 At Dodrill Comfort & Energy Solutions, we are proud to serve the local residents and businesses as the trusted expert in all things HVAC! We install, repair and replace complete systems that are the right size for your home and save you energy. To learn more about our services, visit our website at www.dodrillheating.com.