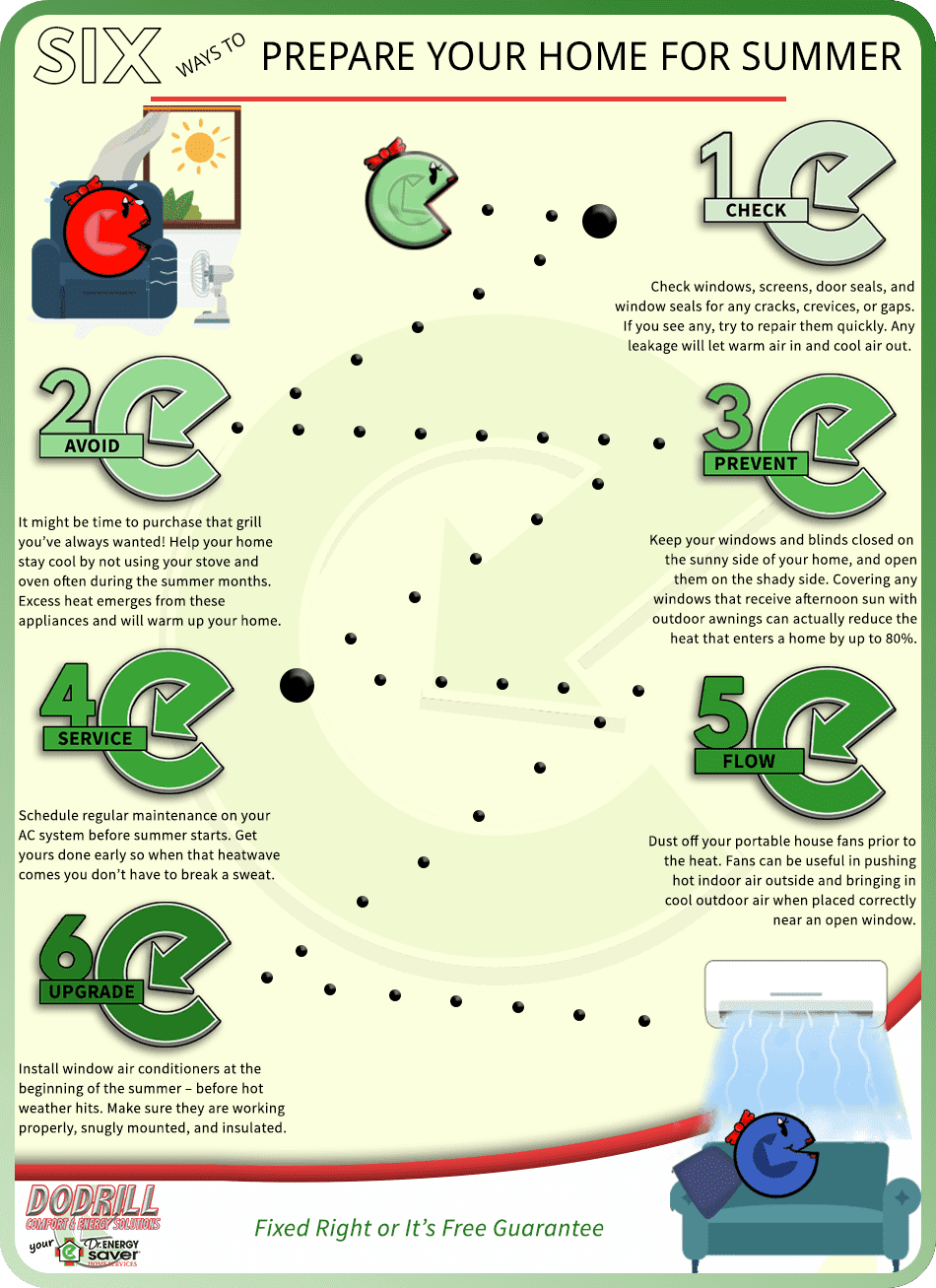 Six Ways to Prepare Your Home for Summer
Check - check windows, screens, door seals, and window seals for any cracks, crevices, or gaps. If you see any, try to repair them quickly. Any leakage will let warm air in and cool air out.
Avoid - it might be time to purchase that grill you've always wanted! Help your home stay cool by not using your stove and oven often during the summer months. Excess heat emerges from these appliances and will warm up your home.
Prevent - keep your windows and blinds closed on the sunny side of your home, and open them on the shady site. Covering any windows that receive afternoon sun with outdoor awnings can actually reduce the heat that enters a home by up to 80%
Service - schedule regular maintenance of your AC systems before summer starts. Get yours done early so when that heatwave comes you don't have to break a sweat.
Flow - dust off your portable house fans prior to the heat. Fans can be useful in pushing hot indoor air outside and bringing in cool outdoor air when placed correctly near an open window.
Upgrade - install window air conditioners at the beginning of summer - before hot weather hits. Make sure they are working properly, snugly mounted, and insuated.
---
Dodrill Comfort & Energy Solutions - Fixed Right or It's Free Guarantee. Call (304) 212-2004 or contact us online to schedule service!
---